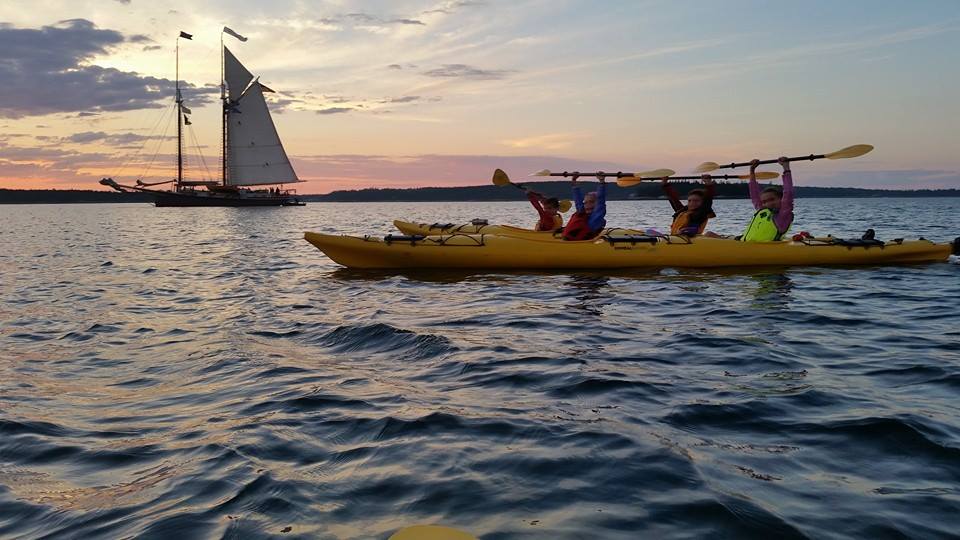 Old Quarry in Stonington, Maine will run a Registered Maine Guide Course at the end of May in time for the summer guiding season. Held at Old Quarry in collaboration with Pinniped Kayak, the course is designed to prepare participants for the State of Maine Sea Kayak Guide Exam. Participation in the course does not guarantee certification.
This 6-day, 56-hour course, held over a four-day weekend (Memorial Day) and a two-day weekend, will cover a variety of topics including risk management, trip planning, group leadership, navigation, safety, island ethics, and minimal impact camping. There will be on-water training in kayak paddling skills, rescue techniques, and towing. If time and weather permit, one night may be spent on an island learning group island camping techniques.
Due to the time of year this course is offered, drysuits are required for all on-water activities. Old Quarry has a few dry suits and many wet suits for rent if you do not have your own. It has dry suits and wet suits for sale as well. Students should be in good physical condition and be prepared for the weather and sea conditions of spring in Maine.
Course Dates: Fri, May 26, 8:30 a.m. – Mon, May 29, 4:00 p.m. & Sat, June 3, 9:00 a.m. – Sun, June 4, 3:00 p.m.
Registration: Contact Pinniped Kayak to register.
Lodging & Meals: Contact Old Quarry to reserve campsites, bunkhouse, meals.
Old Quarry Ocean Adventures is the gateway to the islands of the Deer Isle – Stonington archipelago, with a campground, practice pond, classroom facilities, and two all-tide launch sites. Its Sea Kayak School offers courses for most any experience level.